Trunks in his Virtual Reality game: Fantastic Fred & the Supersoakers,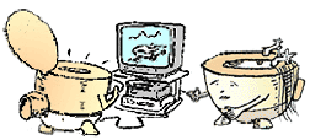 Trunkie's son, Trunks, gaming; about to be interrupted by his sister Zena. Both have now grown up and have no desire to be in the glare of the media.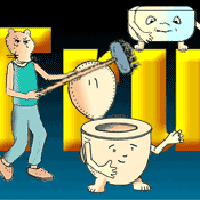 On a photo-shoot for Flexipop! magazine: the theme was spring cleaning.